HONMOOK variable frequency heat pump steadily advances to achieve net zero emissions
Author: HonMook Full DC Inverter Heat Pump Time:2022-06-22 15:39:02 Read:279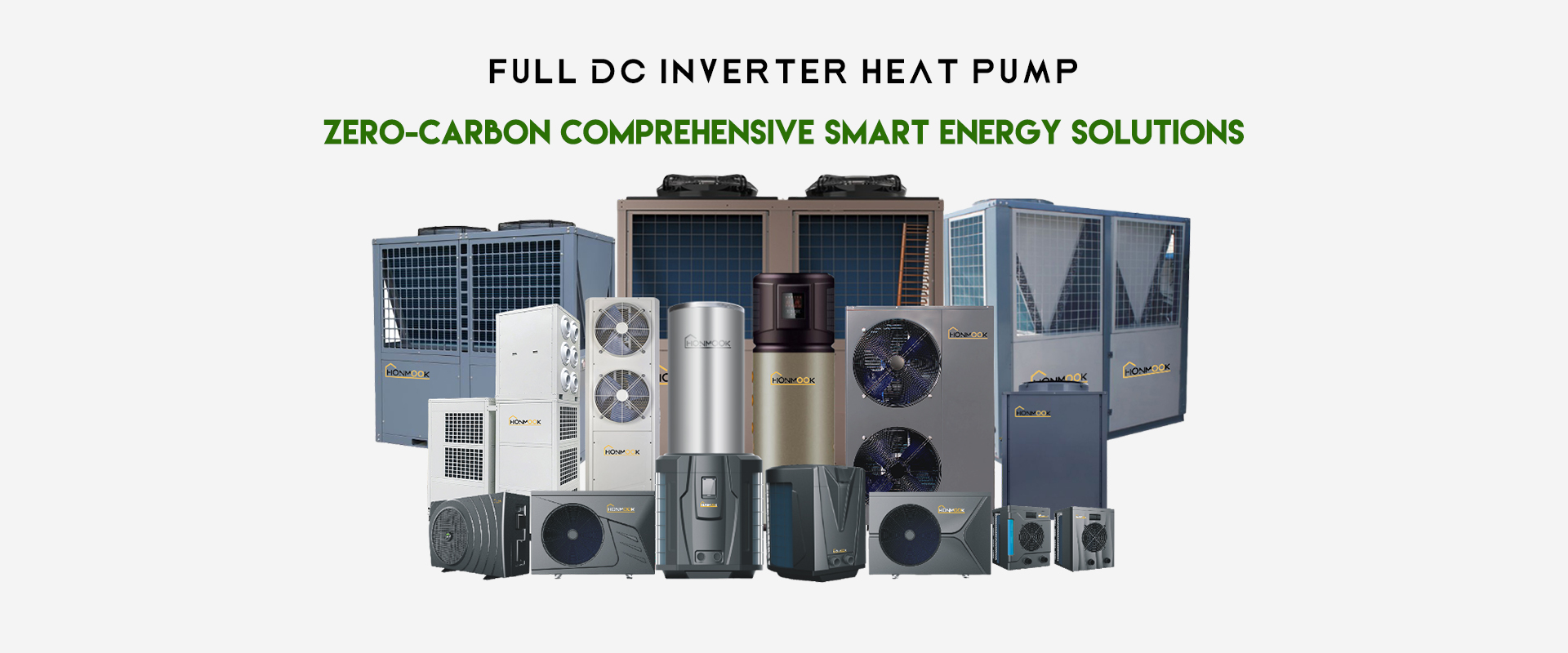 HONMOOK Zero carbon strategy --
"Carbon peak, carbon neutrality" concept has become the consensus of the world in the background, HONMOOK frequency conversion heat pump to keep pace, put forward their own "zero carbon" strategy - no epilepsy covering no technology, no frequency conversion heat pump smart clean energy. And solemnly commit to work steadily to achieve net zero emissions and achieve carbon neutrality at an early date. Adhere to the "customer-centric", is committed to providing low-carbon and low-cost solutions for partners upstream and downstream of the industrial chain, and help partners accelerate low-carbon transformation.
HONMOOK inverter heat pump for earth and burden, on the basis of full DC inverter heat pump technology, intelligent frequency conversion as the backing, the development of new energy, new type of heat pump system, can insist on a pluripotent fu, built with zero carbon as the goal, the earth will be zero carbon technologies and clean energy is applied to various development areas and the scene, to promote the whole society energy revolution, to build a human green homes.
Zero-carbon comprehensive intelligent energy solutions
Clean energy represented by photovoltaic and wind power has become an important force in building a clean, low-carbon, safe and efficient energy structure system. HONMOOK frequency conversion heat pump focuses on the global zero carbon development trend, actively responds to carbon peak and carbon neutrality goals, takes heat pump clean energy industry as the core, relying on photovoltaic, solar and frequency conversion heat pump technology equipment for heating, heating, cooling as the demand. Use of big data, and as the leading digital technology, artificial intelligence can complement each other, with variable frequency pump, intelligent control, remote synchronization, intelligent operation for service means, proposed a "zero carbon" pool, "zero carbon" cooling and heating in "zero carbon", "zero carbon" home, "zero carbon" energy base, "zero carbon" life specific application scenarios, clean energy for production and living in the world, Comfortable life, the construction of a healthy zero-carbon comprehensive energy application system, to explore "no epilepsy, no technology, no frequency conversion, no heat pump smart clean energy" to provide intelligent and efficient comprehensive solutions. With the rise of the global carbon neutrality movement, the world is transitioning from the industrial age to the network age, and various industries are also showing a trend of low carbon, digital and decentralization. The solution of combining wind, light and air energy is to improve the usability of clean energy.